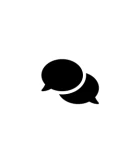 We Are Here For You
30+ years of expertise to fight for you.
We are here to answer your call 24/7.
If we don't win your case, you don't pay.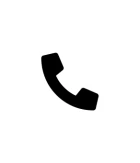 Get Legal Answers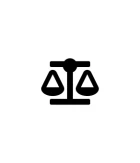 What is My Case Worth?
Have you or a loved one been injured in an accident? Then contact us today to request a free, confidential and no obligation review of your case.
We will answer your personal injury questions and let you know if we think you have a case and share our experience with respect to similar cases.
The Fitch Law Firm Story:
Top rated injury attorney, John Fitch, has been featured on "Insider Exclusive: Justice In America" Network TV special.
Compassionately Serving the Injured for 30+ Years
Having a proactive, aggressive personal injury attorney in your corner will help you protect your legal rights and provide you with peace of mind. When dealing with insurance companies concerned about their own bottom line, you need a qualified legal professional willing to fight for your interests in order to level the playing field. If you have been hurt because of someone else's carelessness or wrongful conduct, you may have legal options to explore and rights to assert.
Injured? Call Us Today!

614-545-3930
Ohio personal injury attorney advocating for victims statewide including Columbus, Dayton, Marion, Springfield.
So if you have been injured in a car accident, truck accident, suffered a traumatic brain injury, been the victim of medical malpractice, defective products, sexual abuse, experienced the wrongful death of a loved one, don't hesitate to give accident attorney John Fitch a call.
He is rated among the best Columbus personal injury lawyers in Central Ohio and has over 30 years of experience assisting people in seeking the compensation that they deserve. The Fitch Law Firm LLC only represents injured people with personal injury claims.
In November, 2019 John Fitch obtained a jury verdict of $134 Million Dollars on behalf of one of his clients. The verdict is believed to be one of the highest personal injury verdicts in Ohio history.
In the September, 2020 edition of the National Law Journal, The Fitch Law Firm LLC was recognized as having obtained one of the top 20 verdicts in the United States for the year 2019.
Case Results
$134 Million
Sexual Abuse Victim
$6 Million
Judgement Plus Interest
Swimming Pool Accident
$5 Million
Truck Accident
$5 Million
Construction Accident
$3.15 Million
Premises Liability
$2.65 Million
Medical Malpractice
$1.45 Million
Car Accident
$1.03 Million
Industrial Accident