Experienced, Respected Ohio Personal Injury Law Office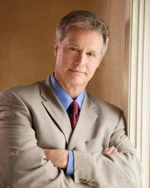 When you or a loved one suffers an injury, it is very common to feel overwhelmed. Having a proactive, aggressive attorney with over 30 years of experience in your corner will help you protect your legal rights and provide you with peace of mind. When dealing with insurance companies concerned about their own bottom line, you need a qualified legal professional willing to fight for your interests in order to level the playing field.
Relying on information from well-meaning but unqualified friends and family is often unwise and can create unnecessary problems in your case. Contact an experienced Columbus personal injury lawyer for a free consultation at 855-LAW-OHIO.
When considering hiring an attorney, many people are concerned about costs. When an accident has devastated your life, the last thing you need is worrying about more bills. We understand this, and will handle most Columbus personal injury cases, including motor vehicle, traumatic brain injury, and denial of disability benefits cases on a contingency fee basis. This means that if there is no recovery you owe no legal fee. In many cases, our firm will advance the expenses involved in your case, and if you should lose your case, we will not seek reimbursement of our costs. In addition, the vast majority of our cases are resolved without a trial.
Why hire The Fitch Law Firm instead of other Columbus personal injury lawyers?
1. We know the legal issues behind your Ohio personal injury case inside and out.
With over thirty years of experience practicing in Ohio, The Fitch Law Firm is familiar with the ins and outs of Ohio law. Recent legal "reforms" have resulted in many victims receiving less than they deserve, particularly if they are not represented by experienced professionals. The Fitch Law Firm understands the Ohio law and will work hard to obtain the best possible outcome for your case.
2. We treat our clients with the respect and courtesy that they deserve.
At the Fitch Law Firm, we do not believe in high pressure sales tactics. We are here to fight for the justice that you deserve. With over three decades of experience, we understand what it takes to achieve a successful outcome against the insurance companies.
3. We want to help: don't go it alone!
The legal landscape is filled with many traps for the unknowing. We are here to help our clients; it is not only our job but also our passion. The Fitch Law Firm has obtained several million dollar plus settlements for its clients. We serve a statewide clientele, with offices in Columbus, Dayton, Toledo, and Cleveland.
4. We want to see you receive justice for your injuries.
At the Fitch Law Firm, we understand that a driving force for seeking legal counsel is the search for justice. You have been victimized, and you deserve to have a qualified professional fighting for your rights against insurance companies and their attorneys, who are not concerned with your pursuit of justice.
For the benefit of our clients and the communities that we serve, we have developed this website as a legal and consumer resource. In addition, we have provided information about our law firm so that you can make an informed decision as to whether our experience and qualifications can assist you with whatever legal problem you might face.We will fight hard on your behalf. As part of our commitment to our clients, we always try to respond as quickly and carefully as possible to your legal needs. We temper the speed of our service with the need to be thorough. We don't want just to take care of your legal needs quickly, we want to take care of them correctly.If you would like to discuss a potential case, please feel free to call. Your first consultation is always free. During that first meeting you will find out whether your problem requires the assistance of an attorney and what we can do to help. Fees and costs are discussed up front. There is no "guessing" as to what your fee might be for our services.
When you enter our office you will know that we care about you and your legal concerns. If we cannot give your case the attention it deserves, we will tell you so. We do not take cases unless we feel we can devote the resources necessary to attend to them properly.
Read on through our website to find out more about our firm. Most importantly, if we can help you in any way, please do not hesitate to contact us.