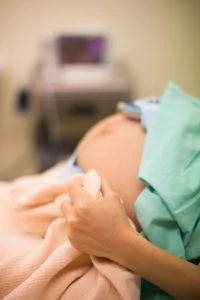 The birth of a child is an exciting and joyous time for parents and loved ones. The joy that childbirth brings, however, can quickly turn to anxiety and pain when a baby is born with a brain injury such as severe brain damage. Understandably, parents want answers. What happened to their child? How could this have been prevented? Infant brain injuries can occur at any point during pregnancy, labor, delivery, or following birth.
Although regular fetal monitoring and compliance with numerous safety protocols can prevent a great number of birth injuries, cases of brain damage can still occur at the hands of a negligent medical professional or healthcare provider. If your child suffered a brain injury in a medical facility, a Columbus brain damage birth injury lawyer from The Fitch Law Firm LLC is here for you. We offer professional legal representation for families who want to pursue birth injury-related medical malpractice claims.
Birth Injuries From Medical Negligence Can Have Lasting Effects on the Child
Babies born with brain damage or other types of brain injuries may require constant and long-term care, altering the quality of life of both the child and the child's family. More often than not, infant brain damage can result in physical deformities, intellectual and learning disabilities, or other developmental delays as they grow, regardless of how minor the injury may appear.
Even if the damage is considered treatable, the brain may take several years to restore itself to its normal or optimal condition. If your baby suffered brain damage during birth, your family can seek to hold negligent medical providers accountable via an insurance claim or civil lawsuit. Our Columbus personal injury lawyer, who handles birth trauma cases, is ready to help. You can reach out to us at any time for a free consultation.
How Our Columbus Brain Damage Birth Injury Lawyer Can Help
We want to help you and your family heal from this traumatic experience and pursue the most favorable outcome in your situation. We will sit down with you and learn how the injury occurred and other details that can help us as we work on your case. The Columbus birth injury lawyers at The Fitch Law Firm LLC are ready to take on a hospital or a medical corporation's insurer and legal representatives for your child and your family.
Once you become our client, our birth trauma lawyers can take care of the following in your case:
Investigate to find out what led to your child's brain damage injury and all events that happened before and after the injury occurred

Collect evidence that supports your medical negligence case (e.g., medical records)

Identify all liable parties and show how their negligent actions harmed your child

Assess all your damages and assign a financial value to your case

Seek fair compensation from the liable party's insurer that helps cover your past, current, and future medical expenses, and rehabilitation care

Prepare and file a lawsuit if we cannot settle your birth injury case outside of court

Represent you and seek financial recovery for you at trial
Recoverable Expenses in a Columbus Brain Damage Birth Injury
It can be difficult to predict what your child will experience as every brain damage injury case is different. While some children may be able to heal without suffering any permanent impairment, others may sustain extensive and lifelong injuries.
Depending on the severity of the birth injury, some expenses associated with brain damage include:
Hospital stays

CT scans, MRIs, and X-rays

Surgeries

Pain medication

Adaptive medical equipment

In-home care expenses

Institutionalization

Speech therapy

Physical and occupational therapy

Psychiatric support

Lost income and benefits

Pain and suffering

Emotional trauma
The expenses of caring for a disabled or injured child can be overwhelming and is often much higher than what the average family can afford. A Columbus brain damage birth injury lawyer from The Fitch Law Firm LLC can help you obtain compensation for damages such as medical expenses, rehabilitation costs, lost income, physical and emotional pain and suffering, and other damages.
Our Columbus birth injury legal team will assess your damages and determine how much compensation you could request. We will document all your losses and seek fair financial recovery for you.
Wrongful Death Damages in a Columbus Brain Damage Birth Injury Case
If your baby suffered a fatal brain damage birth injury in a Columbus-area facility, we are sorry for your loss. We know this is a difficult time for you and your family. If you wish to pursue legal action against the liable parties, our birth trauma lawyers can help you seek wrongful death damages. Our Columbus wrongful death attorney can explain more about how these actions work in Ohio, but generally, families that recover them receive compensation that helps them cover their loved one's medical expenses, funeral and burial fees, and other losses.
Causes of Birth Injuries and Brain Damage
It can be difficult to believe that it is still possible for there to be a lack of standard care when it comes to the delivery of a baby, especially given the developments in birthing options and medical care. However, studies from the Brain Injury Association of America and the Centers for Disease Control and Prevention show that traumatic brain injuries are among the primary causes of permanent disabilities and fatality in infants and children.
Mistakes continue to happen despite everyone's best efforts and intentions for a successful birth. Common causes of brain damage and other birth injuries include:
Delaying an emergency C-section

Prolonged or difficult labor

Improper handling or using excessive force during labor and delivery

Lack of oxygen during labor and after delivery

Inaccurate projection of the baby's size

Failing to identify or monitor gestational diabetes

Failing to identify or treat signs of fetal distress

Failing to identify or treat umbilical cord complications

Breech birth

Infections

Unnecessary and negligent surgery
Signs and Symptoms of Brain Damage at Birth
Many signs and symptoms of brain damage can be detected simply by looking at the infant's appearance shortly after birth. While not always present in infants suffering from brain damage, some common signs and symptoms include:
Unusually large forehead

Abnormally shaped spine

Unusually small head

Distorted facial features

Seizures 24 to 48 hours after birth

Blue-colored skin

Neck stiffness

Difficulty in focusing eyes
Infants suffering from brain damage may also show uncharacteristic temperament. Some symptoms include:
Sucking or feeding problems

Excessive crying

Excessively fussy for no reason

Difficulty sleeping while lying down
Our Compassionate Columbus Brain Damage Birth Injury Lawyers Are Ready to Help
Brain damage and other birth injuries are devastating to deal with and can often result in extreme emotional and financial stress for the child's parents and loved ones. The Fitch Law Firm LLC understands the enormous responsibility involved with conducting a thorough investigation of birth injury cases.
While monetary compensation cannot reverse the damage already done, our Columbus birth injury attorneys will work to hold the liable parties accountable for their negligent actions and help you obtain the compensation you need for your child's medical needs.
If you have reason to believe a birth injury such as brain damage to your child resulted from the negligence of your medical professional or health care facility during your pregnancy, labor, delivery, or following birth, call a medical malpractice lawyer in Ohio immediately. Our experienced, compassionate, and aggressive legal team will stand up for your rights and protect your best interests.
We are here to fight for you and help you get the justice you deserve. Call The Fitch Law Firm LLC or fill out our online consultation form for a free consultation to learn how our Columbus birth injury attorney can help.