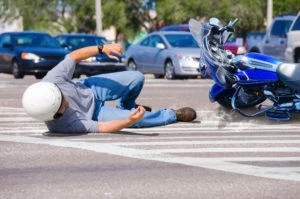 Haste, uncertainty, and recklessness are all common factors present in unsafe lane changes. When a driver is in a hurry, or if they are confused about changing traffic conditions, their folly can lead to severe collisions with other vehicles. Drivers with a disregard for other drivers' safety are also known to change lanes quickly and without proper signaling.
If you were part of an accident caused by an unsafe lane change, then you may be owed compensation to cover the costs of your medical bills, lost wages, damaged property, and more. A Marion unsafe lane change accident lawyer from the Fitch Law Firm LLC will collect evidence to establish who was at fault in your car crash. Our legal team will then work to pursue any compensation that you may be owed to make up for the damages you suffered in the wreck.
Injuries Seen In Unsafe Lane Change Accidents
Unsafe lane change accidents have the potential to produce debilitating and life-threatening injuries. Regrettably, these accidents often have a devastating impact on your life. Some injuries we have seen in unsafe lane change accidents include:
Broken bones and compound fractures
Depression, post-traumatic stress disorder (PTSD), anxiety, and other emotional injuries
Head injuries, concussions, and traumatic brain injuries (TBIs)
Paralysis, back injuries, quadriplegia, paraplegia, and spinal cord injuries
Internal injuries, organ failure, and lacerations that become septic
Loss of limbs
You should not have to pay mounting medical bills when someone else caused your injuries. Instead, you can compel the at-fault party to compensate you for every single expense.
Contributing Factors For Accidents Caused By Drivers Changing Lanes Unsafely
Many wrongdoers may cause a driver to execute an unsafe lane change. Here are some of the most common causes of accidents that result from drivers changing lanes unsafely.
Distracted Driving
Distraction is responsible for plenty of risky driver behaviors. Unsafe lane changes are just one of many dangerous activities a driver may commit when their attention is diverted from the act of safe driving. Texting while driving stands out as an obvious and common example of distracted driving.
As Ohio Revised Code (ORC) §4511.204 outlines, "No person shall drive a motor vehicle, trackless trolley, or streetcar on any street, highway, or property open to the public for vehicular traffic while using a handheld electronic wireless communications device to write, send, or read a text-based communication."
Drunk And Impaired Driving
Alcohol is another factor that causes an array of changes to a driver's composition. These alterations include impacted vision, hubris, and decreased awareness. In many accidents involving drunk drivers, their inebriated state may embolden them to perform an unsafe lane change. Some drivers think they can get away with squeezing in between two vehicles. Other drivers are simply unaware of the limited space between their vehicle and other vehicles. In any case, the outcomes are often disastrous.
If you or a loved one were involved in an improper lane change accident in Marion or the surrounding areas, a Marion unsafe lane change accident lawyer from the Fitch Law Firm LLC will put up a legal fight on your behalf. Our team of attorneys is committed to seeking justice after car crashes that cause property damage, personal injury, and other losses. We will work to establish any liable parties involved in your incident so we can seek any settlement amounts that you may be entitled to. Call us at (740) 212-1686 today to speak to a member of our legal team to learn more.
How Our Lawyers Can Help You After An Improper Lane Change Accident
Our team of lawyers will work to pursue justice on your behalf after an improper lane change causes your accident. We begin by investigating the situation in as thorough a manner as possible. Our team often collects evidence that can assist in establishing a liable party. From here we work to negotiate a settlement with car insurance companies and other drivers. If our legal team is unable to settle with the other parties, then we will continue our defense of your position in a trial.
Compensation After An Accident Caused By Unsafe Lane Changes
There are many forms of possible compensation that you may be owed after an accident caused by an unsafe lane change. In the state of Ohio, if your vehicle is totaled in an accident, you may qualify for a cash settlement to cover the costs of repairs and replacements. In these instances, the Ohio Department of Insurance states that everything is based on your car's actual cash value (ACV).
The actual cash value is what your car, including rust, dents, and previous damage, was worth on the open market the moment before your collision. It does not mean how much you owe on the car. Dealing with a totaled vehicle is never fun, but with some help from Ohio state laws, you may be able to have your replacement vehicle costs covered.
Insurance Negotiations
Under such circumstances, a legal team will often negotiate a settlement with any other parties involved in the accident. This means they will take care of speaking with car insurance adjusters on your behalf. A lawyer's negotiation service assists you in a few key ways. Car insurance companies are known to make use of complex jargon and unfair techniques to avoid paying a settlement.
A lawyer can help you through this process by negotiating on your behalf. While you may qualify for compensation to cover the costs of vehicle damage, you may also be owed compensation to cover your medical bills, lost wages, and pain and suffering. Our unsafe lane change attorneys will work to determine what types of compensation you may be owed and fight to pursue them on your behalf. As an added benefit, when you have legal help on your side, you can focus on healing and returning to your life after what was likely a disrupting event.
What To Expect From Your Insurance Settlement
Negotiating with the insurance company is one of the most tiresome elements of the claims process. Unfortunately, insurance companies often look for opportunities to deny a claim. For example, the adjuster might record your statement, then use anything you say to poke holes in your claim. However, an experienced motorcycle accident attorney can help you avoid getting tripped up by questionable insurance tactics.
Your lawyer could help you understand the compensation you could recover, the policy limits, and how to get the insurance company to compensate you fairly. However, even with all this work, an insurance settlement might still not fully cover your damages.
After an unsafe lane change accident, the insurance company may only cover specific losses, such as the cost of replacing or repairing your vehicle and your medical expenses. Unfortunately, you might not recover any other economic or noneconomic losses through an insurance settlement alone. Therefore, always prepare yourself to bring your case to court if you hope to maximize your compensation.
The Value Of Your Damages
To calculate the value of your claim, your lawyer will need to evaluate your economic and noneconomic damages. Your economic damages encompass your financial losses, while your noneconomic damages cover your emotional and psychological losses.
Fortunately, you have the right to compensation for all your losses. However, to ensure your attorney accurately calculates the value of your claim, you should review your losses in great detail. Some damages awarded in unsafe lane change accident claims include:
Vehicle repair costs
Increased insurance premiums
Medical expenses
Costs of future medical care
Property damages
Disfigurement
Skin scarring
Dismemberment
Lost income
Diminished earning capacity
Loss of enjoyment of life
Loss of consortium
Pain and suffering
Take Legal Action On Your Case Before Time Runs Out
You must file your unsafe lane change accident claim before the statute of limitations expires. Under Ohio law, you only have a maximum of two years before the statute of limitations runs out. For this reason, you will want to start working with an attorney as soon as possible.
Learn More By Contacting The Office Of An Unsafe Lane Change Accident Attorney In Marion Today
When you or a loved one experiences the types of losses that are often felt after an unsafe lane change accident, it can be tough to get back on your feet. When you add in the financial and legal complexities of the crash, your challenges only multiply.
Our attorneys will focus on seeking justice for you after your accident to help expedite your return to a normal life. A Marion unsafe lane change accident lawyer from the Fitch Law Firm LLC will seek any forms of compensation that you may be entitled to. Contact our office today to request a free review of your case.