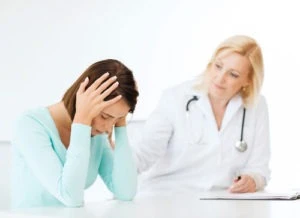 In the United States, the most common cause of medical malpractice claims is the failure to correctly diagnose a serious or life-threatening condition. Such claims arise when a doctor or other medical professional fails to recognize the symptoms and signs that should have led to a proper diagnosis. According to a study conducted by John Hopkins Hospital, cancer is among the conditions considered most prone to physician error. One in every five cases is misclassified, while one in every 71 cases is misdiagnosed.
Cancer is a destructive disease, and roughly 1.6 million new cancer cases are diagnosed across the country each year. While no known cure exists, tremendous progress has been made in the fight against cancer over the years. It is widely believed that early detection and treatment can increase the promise of extending a person's life or possibly even living a normal life without any reoccurrence of the disease. Survivors of this condition are able to lead full and active lives.
But what happens when a doctor incorrectly diagnoses or fails to properly diagnose cancer in a timely manner? A patient could greatly suffer from the effects of the wrong treatment, delayed treatment, or no treatment at all.
Types of cancer misdiagnosis
There are several forms of cancer misdiagnosis. One main occurrence is the failure to diagnose a patient's existing condition. When a patient's condition remains undiagnosed, then the condition may be left untreated for extended periods of time. Treatment is typically most effective the earlier it begins, and so the patient may miss the critical time period when treatment may be the most effective.
The other main occurrence of cancer misdiagnosis is diagnosing a non-cancerous patient to have cancer. This might lead to the patient undergoing unnecessary extensive cancer treatment such as surgery and chemotherapy, potentially creating additional health problems. In addition, the patient's actual medical condition is left untreated.
A medical professional may also misdiagnose an existing cancer's location, stage, or type. Any and all forms of cancer misdiagnosis can present grave issues for the patient.
Common factors in cancer misdiagnosis
With the amount of resources and money put into cancer research, it is surprising that misdiagnosis of the disease is still so common. The misdiagnosis of cancer can result from numerous medical errors, and can often stem from:
Failing to explore or address the nature of a patient's complaints and reported symptoms
Neglecting to follow up with a patient when cancer is suspected
Failing to order the appropriate tests
Misinterpretation of test results
Failing to refer a patient to the appropriate specialist
Failing to identify the correct type of cancer
Failing to follow up when a patient does not respond to treatment
Lack of access to a patient's records
Improper sample collection, faulty equipment, and other errors
Commonly misdiagnosed forms of cancer
According to cancer-related specialists surveyed by Best Doctors and the National Coalition on Health Care, the most frequently misdiagnosed forms of cancer are believed to be:
Lymphoma
Breast
Sarcomas
Melanoma
Brain
Lung
Prostate
Possible liable parties
When it comes to misdiagnosis or medical malpractice, the claim is often brought against the individual whose negligence delayed the diagnosis. Such parties may include the general practitioner who chose not to issue a referral or perform a diagnostic test, a surgeon who did not see any suspicious tissue, or the radiologist who misinterpreted the x-rays.
There are also other specialists who may have had contact with the patient and who played a part in the misdiagnosis. The manufacturers of faulty technology may also be held liable in some instances.
Professional standard of care
One of the key issues taken into consideration in a medical malpractice claim is the doctor's professional standard of care. Did the doctor do what any reasonable doctor would do under the same set of circumstances?
Even if a doctor's diagnosis of cancer is incorrect, however, it does not automatically mean that he or she breached the professional standard of care or that the doctor exhibited irrational behavior under the circumstances. After all, some types of cancer can be difficult to distinguish or detect at various stages, and a number of benign conditions can also be reasonably mistaken for cancer. Mistakes happen—although unreasonable mistakes may be considered as medical malpractice.
Compassionate medical malpractice lawyer ready to help
Cancer misdiagnosis can have a damaging physical, financial and emotional impact on a patient and the patient's loved ones. If you or a loved one has suffered injuries or complications as a result of a misdiagnosis of cancer or any other condition, The Fitch Law Firm can help you file an Ohio medical malpractice lawsuit and seek compensation for the injuries you have sustained.
We are here to fight for you and help you get the justice you deserve. Call The Fitch Law Firm at 855-LAW-OHIO or fill out our online consultation form to schedule a free consultation with an experienced medical malpractice attorney.