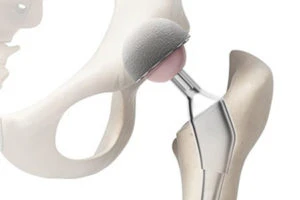 There are more than 100,000 medical devices on the market today in the United States. High-tech medical devices have helped revolutionize modern medicine, greatly improving the quality of care available to patients. However, when they are defective, the consequences can be life-altering. Thousands of people are injured or killed each year due to the effects of faulty medical devices making the need for a Columbus defective medical device lawyer essential.
We all know that manufacturers never create devices with the intention of hurting patients. However, that doesn't remove the responsibility they have when a device does hurt a patient. Some medical device manufacturers, instead of recalling a faulty device, will try to cover up a problem and deny there are any problems with their device. When a medical device is found to be defective, the manufacturer must inform the U.S. Food and Drug Administration and the public about the flawed device, as well as any potential risks the product may pose.
If you or a loved one has suffered because of a faulty medical device, you need an experienced Columbus personal injury lawyer to help make sure that you get the compensation you need and deserve to get back on your feet and get your life in order. The dedicated professionals of the Fitch Law Firm in Columbus, Ohio, have years of experience helping victims of faulty medical devices receive the compensation they deserve.
What happens when a medical product is defective?
A device becomes defective when it is not properly tested by the manufacturer, or the product is designed and launched before the research is conclusive.
Millions of people are implanted with medical devices each year, ranging from hip replacements to transvaginal mesh products. These patients undergo these procedures and have these devices implanted with the belief that these devices will let them live a higher quality life.
Oftentimes, in spite of the rigorous approval process used by the FDA, dangerous medical products still are introduced into the marketplace. Unfortunately, it is only after a significant number of consumers become injured and file legal complaints that a mass recall is issued.
Many problems with defective medical devices are only apparent many years after they have been implanted. This means the patient may suffer a variety of symptoms before they have revision surgery, which is required to remove or repair the defective product.
How we can help
There are hundreds of devices that have been deemed defective in recent years. These devices range from breast implants birth control devices to artificial hips and heart stents.
Some of the defective medical devices we are currently investigating include
IVC filters
Morcellator
Warming blankets
If you or a loved one has been injured as the result of a faulty medical device, damages sought against negligent medical device manufacturers can include:
Past and future physical pain and suffering, mental anguish and physical impairment
Past and future medical, incidental and hospital expenses
Past and future loss of earnings and earning capacity
Punitive damages
Wrongful death if the victim was killed
If you become injured by a defective medical device, you and your family deserve to be compensated for medical expenses and emotional anguish. Contact the Fitch Law Firm at 855-LAW-OHIO today for a free consultation and to find out how we can help you with your faulty medical device laws.
The Last Thing You Should Worry About Is How You're Going To Pay For Your Medical Bills.
Talk To a Lawyer Now »
Recent Litigation Regarding Metal-on-Metal Hip Implants
The FDA has called into question the viability and reliability of metal-on-metal hip implants. For the thousands of patients who are currently experiencing or have formerly dealt with complications due to these devices, the road to healing and renewed health can be arduous. The recent influx in litigation surrounding metal-on-metal hip implants shines a light on the severity of the problems experienced by patients who have received them.
The need for additional surgeries to remove devices and/or repair any damages incurred by device implantation is plaguing thousands of artificial hip recipients. The necessitation of additional surgeries is only one component of the increased medical costs surrounding these unreliable devices, and the pain and suffering experienced by recipients is costing the industry billions of dollars in consumer reparations. Over the past few years, the litigation spurred to address these necessary reparations have grown in both the number of cases and the settlement amounts.
Recent Jury Settlements
March 2016– Five implant victims in Dallas were awarded a $502 million settlement from DePuy, whose parent company is Johnson & Johnson. It was revealed that the company was aware of the fact that an increased failure rate was probable in over 40% of the Pinnacle implants that were manufactured during a 10 year period.
December 2015– An $11 million settlement was awarded to an Atlanta woman who experienced complications after her failing implant manufactured by Wright Medical Technologies had to be removed. Upon removal of the faulty Conserve Plus, doctors discovered that the patient was suffering from metallosis and other maladies contributed to the breakdown of the metal-on-metal device.
June 2015– A Los Angeles man was awarded $4.5 million from Wright Medical Technologies due to the faulty manufacturing of his device. This case was unique because a manufacturing error caused the device to suddenly snap after only three years and required 14 surgeries to repair the damages that resulted. Most settlement cases involve metallosis or other issues surrounding a release of toxins from metal particles entering the bloodstream and damaging surrounding areas.
November 2014– Two metal-on-metal hip implants produced by Stryker were the center of a $1.43 billion settlement. The implants were released and marketed by Stryker at a time when the manufacturers of other similar products were being scrutinized. The Rejuvenate and ABG II Modular Neck Hip Stems were recalled in 2012, but the poor quality of the devices implanted prior to this were already taking their toll.
November 2013– A settlement of over $4 billion was reached regarding DePuy's Articular Surface Replacement (ASR) metal-on-metal device. The devices were recalled in 2010 after reported failures in over 12% of those implanted had occurred. The company's knowledge of device issues and failure to inform the public and remove devices from the market were at the forefront of this hefty payout to thousands of device recipients.
When good health and treatment options are compromised due to poor quality of medical devices, the patients who suffer the consequences need to be compensated. The recent litigation surrounding metal-on-metal hip implants shows that the manufacturers of these devices are being held accountable for the pain and suffering incurred from their faulty equipment. If you or a loved one have fallen victim to complications from a metal-on-metal hip implant, the compassionate and experienced team at the Fitch Law Firm can navigate the legal channels to see justice served. Call (855) 529-6446 and take the first step toward holding the guilty parties accountable for your pain and suffering.
The Next Call You Make
After Calling 911
Should Be Us.
We Are Ready For Your Call
(614) 545-3930