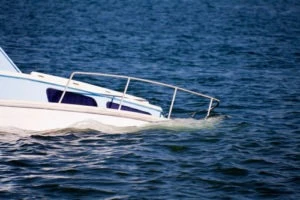 Ohio is home to over 2,500 lakes and 44,000 miles of rivers and streams, and so it is no surprise that boating is a favorite recreational activity among locals. Many Ohio waterways are also busy with commercial vessels of all sizes, transporting freight and carrying passengers. Unfortunately, accidents do happen, and a relaxing day on the water can quickly turn into a tragic event.
Boating accidents present unique challenges that are not typically shared by accidents that occur on land. Since boats may be difficult to locate and may be far from shore, emergency personnel may need more time to provide assistance. Victims, too, may have to face difficult choices, such as whether to remain in the damaged vessel or to dive into dangerous waters.
According to the Ohio Department of Natural Resources' Division of Watercraft, more than 132 boating accidents occurred throughout the state of Ohio in 2015, resulting in 14 fatalities and 57 injuries.
Common Causes
People tend to underestimate the dangers of boats compared to motor vehicles. Boating accidents are typically caused by carelessness or negligence, thus resulting in serious injuries or even fatalities. Among the most common causes of boating accidents are:
Operator inexperience
Operating inattention
Operating the vessel while under the influence of drugs or alcohol
Operating the vessel at a high speed
Overloading or overcrowding
Boating in restricted areas
Negligent actions of passengers of water skiers
Unfavorable water or weather conditions
Congested waters
Colliding with other vessels
Faulty safety equipment
Defective boat repair or construction
Types of Boating Accidents
Among the most common types of boating accidents reported are:
Collisions with another boat
Collisions with the dock or an underwater obstacle
Falls overboard
Capsizing
Sinking
Flooding
Fire
Explosion
Disappearance
The Last Thing You Should Worry About Is How You're Going To Pay For Your Medical Bills.
Talk To a Lawyer Now »
Common Injuries
Sadly, boating accidents can result in death by drowning, as well as other serious injuries. These include:
Lacerations
Burns
Broken bones
Traumatic brain injury
Neck and back injury
Spinal cord injury
Concussion
Sprains and strains
Loss of limb
Shock
Hypothermia
Death
Legal Requirements of Boating
There are a number of laws, rules and parameters that regulate the Ohio boating industry, and are enforceable on all state waters—including private waterways. These include age restrictions and safety education requirements.
Only individuals 16 years old and above are allowed to operate a personal watercraft without supervision, provided that they have an education certificate. Children ages 12 to 15 may operate a personal watercraft if they have an education certificate and if they are accompanied by an adult at least 18 years of age. Boaters born on or after January 1, 1982 must complete a proficiency exam or approved boating course before operating a vessel powered by more than 10 horsepower.
Compassionate boating accident lawyer ready to help
If you or a loved have been injured in a boat or any type of personal watercraft accident, call The Fitch Law Firm as soon as possible. Such life-altering injuries can lead victims and their families to suffer serious financial difficulties. We can comprehensively examine your case and help you seek compensation for the injuries you have sustained. You may also be entitled to collect a recovery for medical expenses, lost wages, pain and suffering, disfigurement, mental anguish, property damage, and other losses and damages.
We are here to fight for you and help you get the justice you deserve. Call The Fitch Law Firm at 855-LAW-OHIO or fill out our online consultation form to schedule a free consultation with an experienced Ohio boating accident attorney.
The Next Call You Make
After Calling 911
Should Be Us.
We Are Ready For Your Call
(614) 545-3930