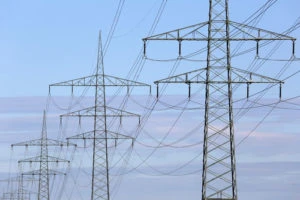 Injuries from electrical accidents can be serious, life-altering, or even fatal. It is even more devastating when a person is electrified or electrocuted (killed by electric shock) due to someone else's fault. In such a case, it is important for the victim or the victim's family to obtain compensation and find justice.
According to the Electrical Safety Foundation International, statistics from 2003 to 2010 show that 52 percent of the electrical fatalities in the US occurred in the construction industry. The US Occupational Safety and Health Administration echoes this, stating that electrocution is one of the top four causes of death in construction. However, electric shock accidents can happen anywhere, on roads, in parks and even in homes and offices.
Individuals or families who are seeking justice after an electrical accident may have several legal options. Such an accident can be a case of premises liability, product liability, or wrongful death. However, establishing the liability in an electrocution accident can be complex – it is best to let a competent attorney handle the case.
Call the Fitch Law Firm today at (855) LAW-OHIO for a free initial case consultation.
Common Causes of Electrical Injuries And Fatalities
A review of data from 1992 to 2010 found that these were the leading categories of accidents that resulted in electrical fatalities:
Contact with overhead power lines – includes direct contact or indirect contact through tools, machines, and other metallic objects
Contact with electrical components – examples are wiring and transformers
Contact with electric current of tool, appliance, machine, or light fixture
The second and third categories in the list are also the leading accidents resulting in nonfatal electrical injuries.
A report from the OSHA noted that more than 90 percent of accidental electrical contacts are with overhead power lines, but underground lines also pose a similar hazard.
For a free legal consultation with a Columbus electrocution and electric power line accidents lawyer, call: (614) 545-3930
Call Now »
Electrical Accident Injury Claims
A person who has been injured in an electrical accident may be compensated for various losses such as:
Medical expenses incurred
Lost wages
Future medical expenses
Lost earning capacity
Physical pain and suffering
Mental pain and suffering
Lost enjoyment of life
Meanwhile, families who have lost a member due to an electrocution accident may claim damages such as:
Medical expenses related to the deceased person's injury
Funeral and burial expenses
Loss of earnings
Loss of spousal companionship
Loss of parental companionship
In pursuing what they legally deserve, victims and families should be aware of some unique considerations in electrical shock and electrocution claims.
First, since many of these accidents are job-related or occur at a work site, victims may be enticed to simply claim workers' compensation for their injuries. However, claiming workers' compensation can prohibit an employee from suing the employer. For a victim who wishes to obtain true justice, this may not be ideal. A knowledgeable lawyer should be able to help work around this.
Another important consideration in electric shock accident claims is that victims are usually up against companies, manufacturers, distributors, and site owners. It takes top-notch legal skills and determination to win against such companies, their insurers, and their lawyers. The best way for victims to fight for what they deserve is to enlist a good injury lawyer who can face even large companies.
The Last Thing You Should Worry About Is How You're Going To Pay For Your Medical Bills.
Talk To a Lawyer Now »
Competent Electrocution Lawyer
Whether you are still trying to make sense of your electrical accident or are already considering a lawsuit, the Fitch Law Firm can provide the competent legal service you need. With over 30 years of experience, our firm has helped numerous Ohioans obtain justice after their accident, enabling them to get back on track with their lives.
Call (855) LAW-OHIO today for a free initial consultation.
The Next Call You Make
After Calling 911
Should Be Us.
We Are Ready For Your Call
(614) 545-3930